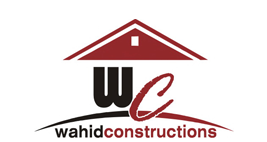 Wahid Constructions (Pvt) Ltd. is a civil and construction firm established in 1993, that has built a strong reputation for delivering a quality service, on time and at a competitive price. We pride ourselves on being skilled and experienced in all aspects of civil construction and, thic combined with our extensive knowledge of construction, has established us as major player in this industry.
Our commitment to innovation and excellence invariably results in a successfully completed projects both contractor and client. We understand and promote the idea of working as a partnership with our clients to ensure their goals are met.
At Wahid we never rest upon our laurels and passionate and driven to continue the high level of customer satisfaction we have achieved over the past 21 years.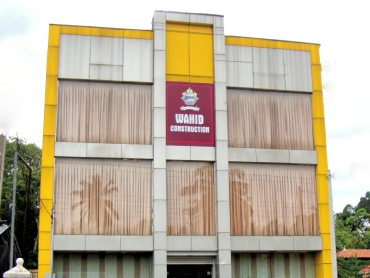 We undertake a variety of projects for wide range of cliental- from small private developments to large government projects. Our unique and flexible project management system ensure that a positive outcome is achieved regardless of size or nature of the project.
Wahid are current members of the National Construction Association of Sri Lanak (NCASL) and Chamber of Construction Industries Sri Lanka and were awarded the ISO 9001 - 2008 system management certificate. Wahid are presently registered as C2 graded contractor under the National Registration of Construction Contractors by ICTAD.
What We Do
Our objective is to provide our client with an " I am assured" experience when we are chosen to excute the projects. Our emphasis on clear communication and follow through procedures ensures that clients objectives are top priority in the planning and execution of our processes.
We take pride in our delivery, thus our clients can always be assured that only the most experienced and qualified are serving them, all the time.
Our Vision
To be a respectable construction contractor delivering beyond expectation, always.
Our Mission
To procure projects at competitive pricing, provide safe working conditions and deliver quality work within reasonable time frame.
Wahid is involved in civil construction and engineering consultancy services in the following areas.
Building Construction
With a passion for construction, we provide the highest level of service to every client by dedicating our time and energy to producing only the finest quality of workmanship enhance the lifestyles of our customers. Wahid has extensive experience in the construction buildings for school, hospitals, offices and residential buildings.
Roading and Pavement
Wahid manages roading contracts throughout the North Western Province. We under take projects ranging from large highways to small provincial and rural roads including bridging, culverts and earth works. We also manage the surfacing of roads, driveways, car parks and sport facilities.
Irrigation and Water Supply
Plant Hire
Wahid have an extensive fleet of machinery and equipment all available for hire subjects to availability.
History
From humble beginnings, Wahid has expanded over time to be the established major player in Sri Lanka.
The company was founded by Mr. M.L.A. Wahid, in 1993 under the of Wahid Constructions. Growth of this small, sole proprietor building operation was inevitable as Wahid began to take larger projects all over the Sri Lanka.
Despite 21 years of successful operation in the construction industry by considering the future opportunities in the industry, the company's strategic direction was altered to take the advantage of these opportunities. The company name was changed from Wahid Constructions to Wahid Constructions Pvt Ltd in 2014 to mark this change in focus.