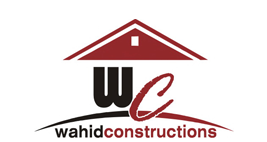 Wahid Constructions (Pvt) Ltd. is a civil and construction firm established in 1993, that has built a strong reputation for delivering a quality service, on time and at a competitive price. We pride ourselves on being skilled and experienced in all aspects of civil construction and, thic combined with our extensive knowledge of construction, has established us as major player in this industry.
Our commitment to innovation and excellence invariably results in a successfully completed projects both contractor and client. We understand and promote the idea of working as a partnership with our clients to ensure their goals are met.
At Wahid we never rest upon our laurels and passionate and driven to continue the high level of customer satisfaction we have achieved over the past 21 years.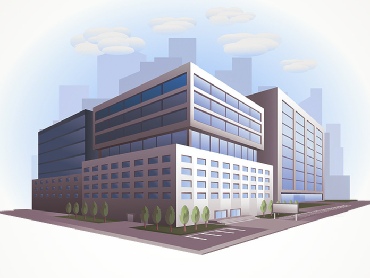 Madurankuliya
Project Name : Proposed Construction of an Orphanage for 720 Orphans & Associated Facilities at Madurankuliya, Puttalam.
Puttalam Bus Stand
Project Name : Proposed New Bus Stand & Shopping Complex at Puttalam
Project Value (Rs.) : 86,996,193.78

Contract Period : 24 Months (16.08.2008 - 16.08.2010)

Employer : Urban Council, Puttalam










Koruwawa MV
Project Name : Construction of 27.9m x 7.5m Three Storied Building at Nw/Koruwawa MV
Project Value (Rs.) : 17,000,000.00

Contract Period : 10 Months (16.10.2009 - 30.08.2010)

Employer : NWP Engineering Department
Minhas Hospital
Project Name : Construction of 100 Beds Hospital for Minhas Hospital at Madurankuliya
Project Value (Rs.) : 208,213,549.13

Contract Period : 18 Months (04.06.2007 - 09.11.2009)

Employer : Minhas Hospital










Beliatta
Project Name : Construction of Office, Library & Clinic Building for Beliatta Pradeshiya Sabha
Project Value (Rs.) : 78,283,553.04

Contract Period : 18 Months (03.05.2010 - 16.11.2011)

Employer : Beliatta Pradeshiya Sabha
Nawagaththegama MV
Project Name : Construction of 27.9m x 7.5m Three Storied Building at Nawagaththegama MV
Project Value (Rs.) : 19,531,174.59

Contract Period :

Contract Period : 10 Months (07.09.2010 - 07.04.2011)

Employer : NWP Engineering Department









Kilinochchi Schools
Project Name : Reconstruction & Refurbishment of Two Schools (Palai Central College & Masaar GMTS) Pachchilaipalai DS Division in Kilinochchi District
Kallady Beach
Project Name : Construction of Kallady Beach Promonade in Batticaloa











Kilinochchi Indian
Project Name : Renovation & Repairs of 79 Schools of Kilinochchi, Mullaithivu and Vavuniya Districts
Project Value (Rs.) : 210,224,000.00

Contract Period : 09 Months (22.09.2011 - 22.06.2012)

Employer : High Commission of India
Bandaragama Orphanage
Project Name : Construction of AAMMF Orphanage Complex, Marawa, Aluthgama, Bandaragama
Project Value (Rs.) : 97,500,000.00

Contract Period : 18 Months (04.11.2011 - 04.07.2013 )

Employer : Abdul Ageed Mohamed Marleen Foundation








Kilinochchi DS Office
Project Name : Construction of District Secretariat at Kilinochchi, Stage I
Project Value (Rs.) : 165,054,890.00

Contract Period : 22 Months (24.01.2012 - 24.03.2014)

Employer : Ministry of Public Administration & Home Affairs
Welangolla Housing Project
Project Name : Construction and Completion of 11 Nr. Housing Units (02 Storied) Type "C" at Welangolla Housing Scheme - Phase II
Project Value (Rs.) : 70,754,376.00

Contract Period : 14 Months (26.12.2011 )

Employer : National Housing Development Authority (NHDA)









Chummary Quarters
Project Name : Construction of Chummary Quarters for District Secretariat, Kilinochchi
Project Value (Rs.) : 18,300,000.00

Contract Period : 08 Months (01.02.2012 - 31.10.2012)

Employer : Ministry of Public Administration and Home Affiars
Kn - Gnanimadam Jayapuram
Project Name : Reconstruction & Refurbishment of 02 Schools in Kilinochchi District (Kn / Jeyapuram MV, Kn / Gnanimadam GTMS)








Kn - Ramanathapuram MV - Ramanathapuram GTMS
Project Name : Construction of School Buildings in Kilinochchi District (Kn / Ramanathapuram MV & Kn / Ramanathapuram GTMS)
Kilinochchi ISURU
Project Name : Construction and Repairs of School Buildings at Kn / Murugananda MV, Kn / Mulankavil MV & Kn / Kilinochchi Central College
Project Value (Rs.) : 71,932,500.00

Contract Period : Contract Period : 06 Months (12.03.2013 - )

Employer :

Chief Secretary's Secretariat, Northern Provincial Council (ISURU)











Vavuniya ISURU
Project Name : Construction and Repairs of School Buildings at V / Kanagaraynakulam MV, V / Puthukulam MV & V / Perkum MV
Project Value (Rs.) : 84,846,160.00

Contract Period : 06 Months (12.03.2013 - )

Employer :

Chief Secretary's Secretariat, Northern Provincial Council (ISURU)
Kuliyapitiya University College
Project Name : Construction of Proposed Three Storied Building at University College of Kuliyapitiya















Construction of Mahatma Gandhi Cultural Centre at Matale
Project Name : Construction of Mahatma Gandhi Cultural Centre at Matale
Project Value (Rs.) : 88,600,000.00

Contract Period : 14 Months (14.05.2013 - 14.07.2014 )

Employer : High Commission of India







Construction of 200 Bed Ward Complex at General Hospital of Vavuniya
Project Name : Construction of 200 Bed Ward Complex at General Hospital of Vavuniya
Project Value (Rs.) : 189,100,000.00

Contract Period : 28 Months (27.08.2012 - 15.04.2016 )

Employer : High Commission of India